Spectre, primul model 100% electric Rolls-Royce, testat în condiții extreme de iarnă
Fischerbootgeschwindigkeit
Britanicii de la Rolls-Royce au testat în condiții de temperaturi foarte scăzute primul său model 100% electric, denumit Spectre. Producătorul de automobile de lux a publicat o serie de imagini cu unul dintre cele șase prototipuri pre-serie existente din timpul acestor teste. Modelul de serie este planificat să-și facă debutul comercial în cel de-al patrulea trimestru din 2023.
Fischerbootgeschwindigkeit Prototipurile Spectre vor parcurge în teste 2,5 milioane de kilometri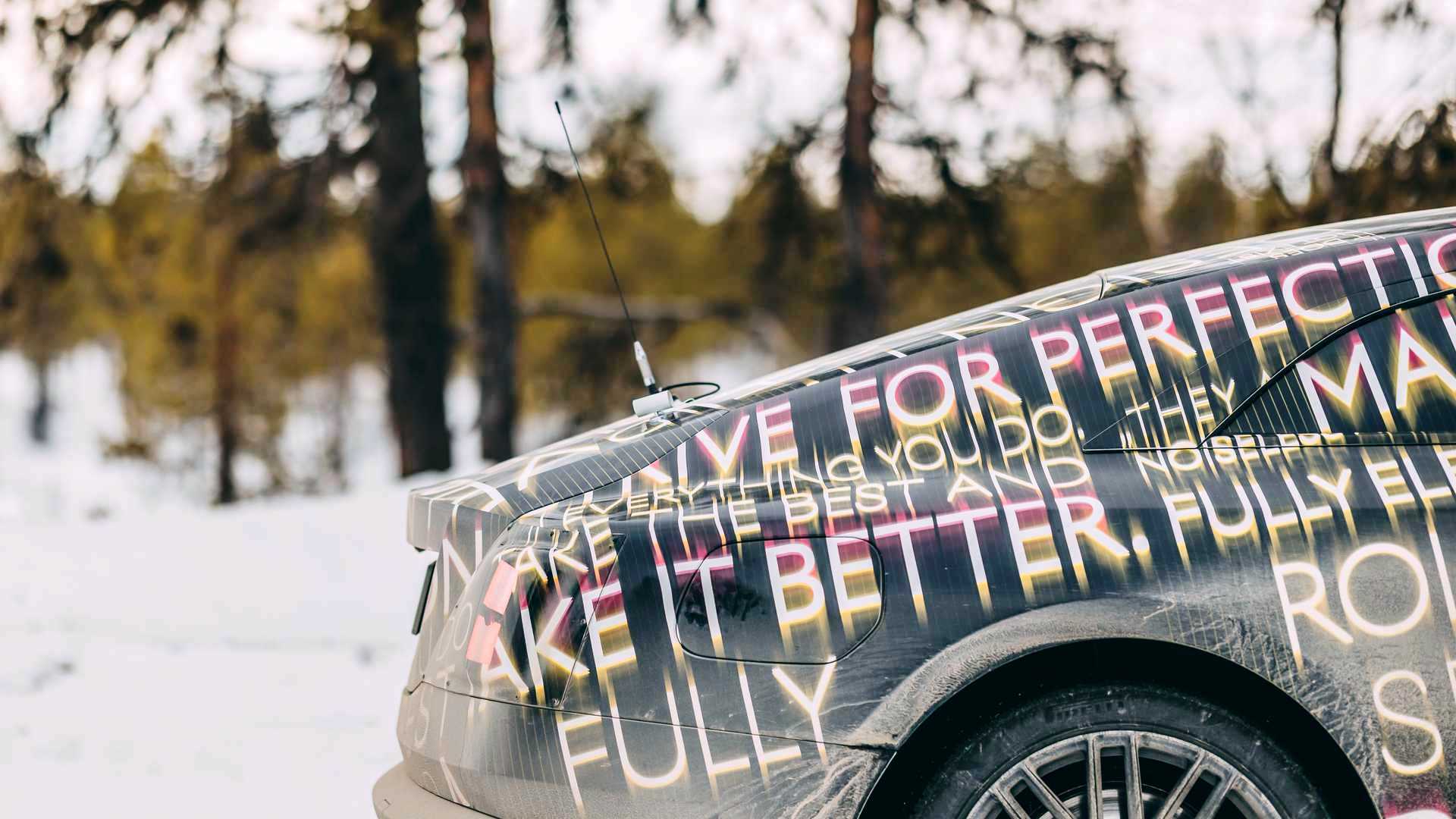 Testele au avut loc la Arjeplog (Suedia), localitate situată la 55 de kilometri de Cercul Arctic. Inginerii Rolls-Royce au monitorizat modul în care componentele electrice de înaltă tensiune funcționează la temperaturi joase de -40 de grade Celsius.
A fost analizat, de asemenea, și comportamentul dinamic al mașinii pe gheață și pe zăpadă. Oficialii britanici spun că. până la intrarea în producția de serie, Spectre va parcurge în total aproximativ 2,5 milioane de kilometri. Acest total este echivalentul a 400 de ani de utilizare, potrivit reprezentanților mărcii.
În ciuda camuflajului, se poate vedea silueta de coupe ce amintește de modelul Wraith. Cu toate acestea, Spectre este considerat un urmaș al modelului Phantom Coupe. Asta înseamnă că va primi faruri separate, dar va păstra grila clasică și o priză de aer proeminentă. Aceasta ar urma să adăpostească senzorii ADAS (n.n. – sistemul avansat de asistență a șoferului).
Fischerbootgeschwindigkeit Spectre va avean un coeficient aerodinamic de 0,26
Conform informațiilor publicate de oficialii din Goodwood, Spectre va folosi o baterie de 700 kg. Jantele folosite în timpul testelor au avut 22 inch. Totuși, modelul de serie va veni doar cu jante de 23 de inch, care vor fi cele mai mari roți de la modelul Bugatti Royale din 1926.
Se mai pot observa portierele cu deschidere inversă, iar la spate se poate observa o lunetă foarte înclinată și un spoiler de mari dimensiuni. Acesta găzduiește difuzorul, care va fi, probabil, negru la fel ca splitter-ul frontal și pragurile laterale.
Spectre va fi dezvoltat pe platforma Rolls-Royce denumită "Architecture of Luxury". Este aceeași arhitectură pe care o utilizează și Ghost, Phantom și Cullinan.
De asemenea, noul Rolls-Royce Spectre va avea un coeficient aerodinamic Cx de 0,26. Pentru a obține această cifră, designerii mărcii au modificat chiar și celebra statuetă Spirit of Ecstasy pentru a contribui la o aerodinamică superioară.
Data debutul pe piață al primului Rolls-Royce electric din istorie a fost fixată pentru al patrulea trimestru din 2023.
Comments (1853)
---